December 16th, 2015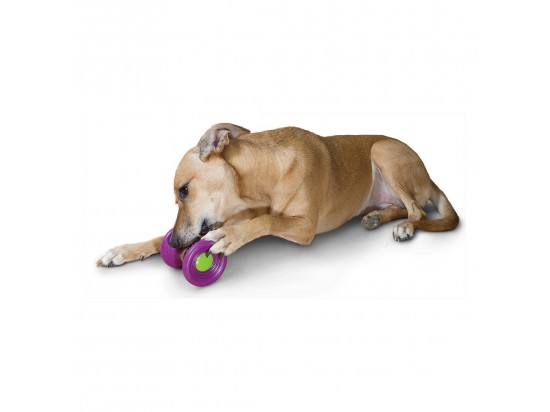 Dogs love to chew, and this toy is designed with determined chewers in mind. The extra-wide ends of the Woofer protect a single ultra-thick cornstarch treat ring. The ring is four times thicker than regular Busy Buddy cornstarch rings. The toy design makes it more difficult for dogs to get a grip on the cornstarch. This difficulty combined with the ultra-thick cornstarch rings means this toy will hold a dog's interest for an ultra-long time.
Available from your local pet shop or via petsafe.net/au.
Dogs Life has 5 Busy Buddy Ultra Woofers to give away. **To enter, please leave a comment in the box below telling us in 25 words or less why you and your dog would love to win**
Make sure you specify your dog size in your entry!
Entries close Feb 18, 2016 and will be judged on Feb 19, 2016.
Please remember to sign in and update the Contact Info for Competition section and read the Condition of Entry before entering.
For more great ideas, visit our
DOGSLife Directory