March 21st, 2016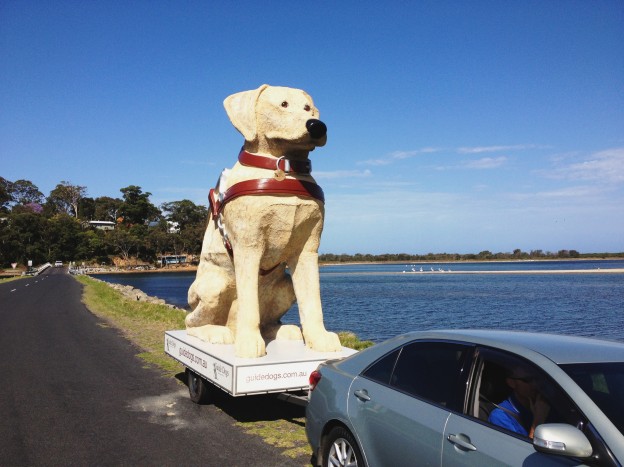 Sunday April 3, 2016
9am-1pm
Guilliver, the world's largest Guide Dog, will join local dogs and their humans at Woof-Fest. The 4.3 metre tall, 690 kilogram fibreglass blond Lab will help celebrate man's best friend and spread a very important message to the local community.
Gulliver's presence at Woof-Fest will help to raise awareness of the free services Guide Dogs NSW/ACT provides to people who are blind or vision impaired.
The family-friendly event will showcase a whole kennel full of doggy activities and attractions, including the 'Woof Factor' dog talent competition,  face painting  for dogs and their humans, a dog artwork exhibition, a doggy shaped kid's jumping castle, a dog caricature artist, and even some free dog training sessions for the public.
In addition to the many pawesome activities to enjoy on the day, the public will have the opportunity to support Guide Dogs.
For more information about Guide Dogs, visit www.guidedogs.com.au
Address:
Bungarribee Dog Park,
Western Sydney Parklands
Check out the latest animal attractions and events at our all-new
DOGSLife Directory