November 4th, 2014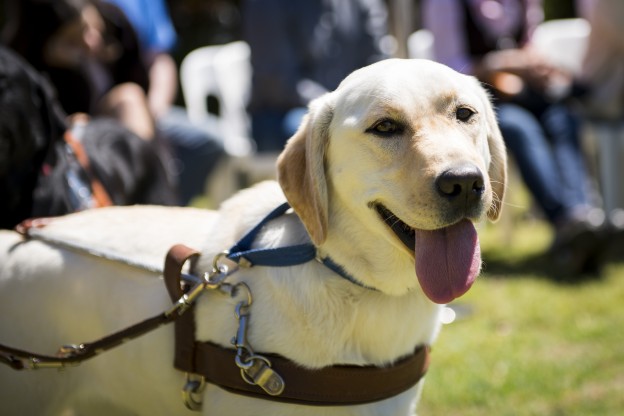 Hosted by Guide Dogs NSW/ACT, Wet Nose Day took place last Sunday at Boronia Park, Epping NSW. The event aimed to give the public a rare insight into what's involved in the more than $30,000 process of breeding, raising and training a puppy to become a Guide Dog.
Well-known Hills District puppy raiser, Bev Jordan was the Master of Ceremonies and she spoke to Guide Dogs staff about puppy and Guide Dog training, and talked to people who are blind and vision impaired about how their Guide Dogs enable them to get around safely and independently.
With demand for Guide Dogs growing, Wet Nose Day also aimed to encourage more people to consider becoming a volunteer Puppy Raiser and caring for a Guide Dog puppy recruit for its first year.
Every day 28 Australians are diagnosed with uncorrectable vision loss, including nine who become blind. These figures are set to increase by 20 per cent by 2020.
For more information about Guide Dogs NSW/ACT please visit the website.
Check out the latest animal attractions and events at our all-new
DOGSLife Directory