September 25th, 2013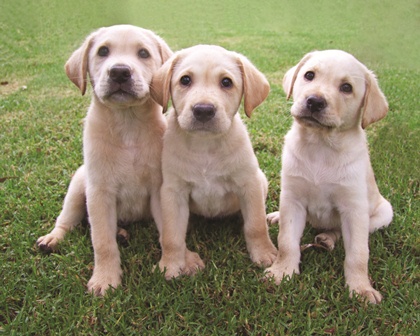 If you're a dog lover, Guide Dogs supporter or curious about volunteering to raise a guide dog puppy for a year then 'Wet Nose Day' is for you. Hosted by Guide Dogs NSW/ACT, the free event will take place in Parramatta Park on Sunday 29 September from 10am to 3pm.
Celebrating the 'Puppy to Guide Dog' journey, Wet Nose Day is open to all and offers a fun filled day with family, friends and of course some cute puppies and Guide Dogs.
With demand for its Guide Dogs increasing due to rising vision loss, Guide Dogs NSW/ACT is hoping Wet Nose Day will encourage more Sydney-siders to become Puppy Raisers. By 2020 it is estimated that the number of NSW and ACT residents with vision loss will increase by 20,000 to around 120,000, including 40,000 who are blind .
"We've expanded our Guide Dog Centre facilities so we can breed more puppies, with the goal of doubling the number of Guide Dogs we train each year by 2015," said Dr Graeme White, CEO of Guide Dogs NSW/ACT.
"Up to 60 puppies are expected to be born in the next few months, so we urgently need more Sydneysiders to sign up to care for one of these guys during their first year. We rely on the community's generosity to provide our vital services free of charge to people who are blind or vision impaired, so our Puppy Raisers really are the lifeblood of our organisation."
Wet Nose Day will feature a special 'Puppy Raiser Lounge' area where visitors can watch a video about Puppy Raising, play with some puppies, meet existing Puppy Raisers and talk to Puppy Raising staff.
"Puppy Raising is a wonderful way for people to give back to the community while enjoying the love of a puppy but without the lifetime commitment," said Karen Hayter, Puppy Raising Manager for Guide Dogs NSW/ACT. "We're looking for people living in Sydney's metropolitan area, ideally across the north and northwest corridor. You need time, a car, a fenced backyard and of course lots of love."
Wet Nose Day visitors can also witness Guide Dog demonstrations, a Puppy Preschool and hear from Guide Dogs NSW/ACT clients who will share how their guide dogs enable them to be independent.
Other activities include:
The popular 'Blindfold Challenge' that gives visitors the chance to experience firsthand how a long cane can also provide independence to people who are vision impaired
Guide Dogs branded merchandise will be on sale offering great Christmas gifts
"Gulliver" the largest model guide dog in the world and puppies will be available for photo opportunities
Face painting and games for the kids
Refreshment stalls
For more information about Guide Dogs NSW/ACT's work please visit www.guidedogs.com.au
Check out the latest animal attractions and events at our all-new
DOGSLife Directory