July 25th, 2013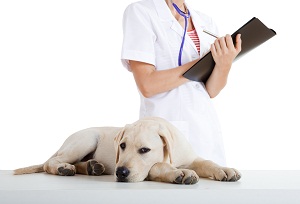 A new six-part documentary series chronicling the highs and lows of eight Murdoch University Veterinary Science students will run on ABC1 starting Friday, July 26 at 8pm.
Vet School follows the year-four and year-five students as they go through the gruelling, difficult and intensive university course in order to pursue their dreams of becoming vets.
The show was filmed over six months and involved crews following students as they worked at the University's veterinary hospital, sat exams and took part in daunting practical sessions.
"The final two years of Veterinary Science are especially hard because this is when students are studying intensely, sitting make-or-break exams and building their experience with real animals and owners," said Dr Michael Laurence from Murdoch's School of Veterinary and Life Sciences.
"Fourth year students have to squeeze in more than 70 hours of class work, assignments and study every week because they are, after all, studying medicine which relates to, not one but several, different species.
"For fifth years, they are working on the busy wards of the University's state-of-the-art teaching hospital, dealing with critical operations, distraught owners and emergency situations where split second decisions can mean the difference between life and death.
"Becoming a vet takes a lot of hard work and commitment but while it is incredibly intense, there is a tremendous sense of community among the students and I'm sure all this will shine through in the series."
The students who will feature in the series are Jade Ridsdale, Peter Ricci, Stephanie Austin, Megan Allsopp, Erin Kelly, Susie Clohessy, Chris McComiskie and Berit Owen.
As well as the stress caused by their university studies, being filmed on a regular basis by Fremantle-based company Prospero Productions was daunting at first for the students featured. Nevertheless, they all said they got used to the cameras being around and even became firm friends with film makers.
Fourth year student Peter Ricci described the experience as 'interesting and humbling' and said he was pleased the cameras were there to document his journey.
"It has been good to realise the accomplishments I have made, and heartening to know that in some way the friends and family I hold dear will be able to see and understand some of the things we have gone through."
To watch a trailer and find more information, visit www.murdoch.edu.au/School-of-Veterinary-and-Life-Sciences/Vet-School—The-Documentary/
Check out the latest animal attractions and events at our all-new
DOGSLife Directory