December 17th, 2014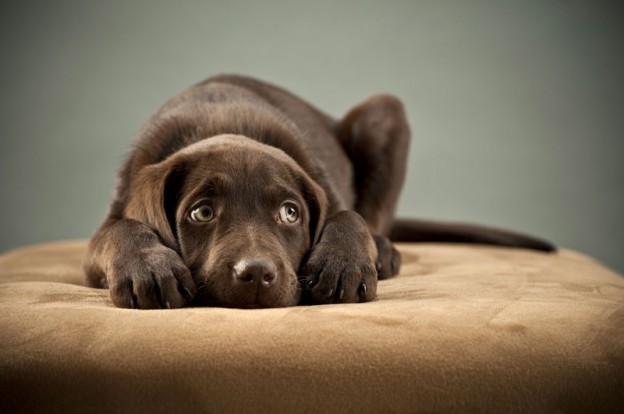 While the rest of us will be celebrating as we watch the New Year's Eve fireworks, some of our four legged friends will most likely be frightened. Petbarn has some great tips for keeping pet anxiety at bay this holiday season.
Firework celebrations in particular can have severe negative impacts on pets including increased anxiety and distress, which can result in a large number of pets running away and ending up at local animal shelters on New Year's Day.
"The combination of bright lights and frightening unfamiliar sounds can make New Years Eve an upsetting time for many pets. Animals have sensitive hearing that can be up to four times greater than that of humans and most have a natural instinct to flee when they are scared," said Scott Charters, Petbarn's Chief Operating Officer.
Eliminating pet anxiety and their fear of fireworks is not easy, but there are some simple ways that can help reduce the amount of stress in your animal's experience according to Charters.
Top seven tips to keep pets safe on New Year's Eve
Keep your pet in a secure indoor area during fireworks and ensure all doors, cat flaps and windows are properly shut, especially if you can't be at home during the fireworks. If you can, you should create a hideout for your pet in a quiet room with as few windows as possible as this will eliminate the flashing lights from fireworks.
To help minimise the loud noises, have your radio or TV on at a volume that is moderately loud as this will both muffle the sound of the fireworks and keep your pet distracted.
Make sure your pet is microchipped and that their council registration details are up to date. It's also imperative that they are wearing a collar or ID tag with their name and your current phone number, just in case they escape and get lost.
In the lead up to any events involving fireworks and loud noises, take your pet for a long walk in the afternoon or early in the evening to tire them out and if you are a cat owner make sure your cat has access to a clean litter tray.
To help distract your pet whilst the fireworks are happening, provide them with a fun toy or a long lasting treat as extended chewing can help calm them down.
It's important to remember to promote calm behaviour and if your pet does have an accident or behaves badly not to punish them as this will only make them more distressed.
There are also a number of products designed specifically to help with pet distress such as Thundershirts, Adaptil spray and Feliway diffusers, which are scientifically proven to help calm pets down. If unsure speak to the staff at your local Petbarn store and they can help you with the right solution for your pet.
To find out more, visit your local Petbarn or go online.
Check out the latest animal attractions and events at our all-new
DOGSLife Directory