June 24th, 2015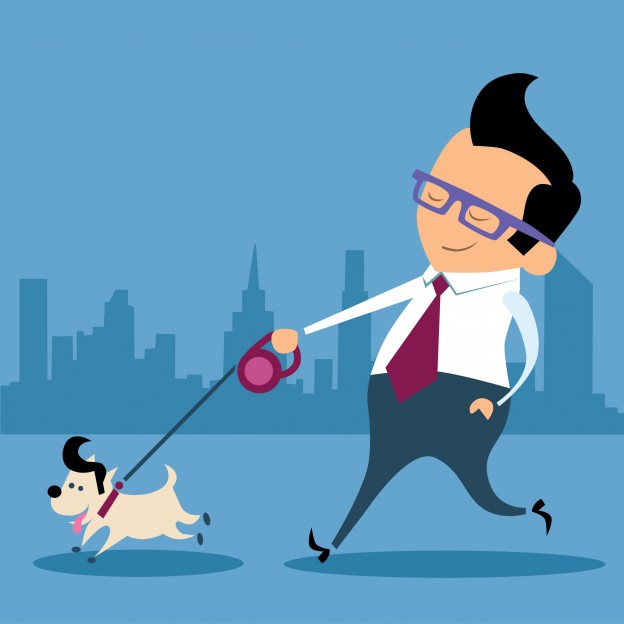 To mark Pet Sitters International Take Your Dog to Work Day, Nestlé Purina PetCare is calling for an increased number of pet-friendly workplaces nationwide.
With the latest research showing stress levels dropped by 11 per cent for staff who brought their dog into work compared with an increase of 70 per cent for those who did not, the company, through its Pets At Work initiative, is encouraging more businesses to join them.
Behaviourist expert, Dr Jo Righetti, encourages the change and hopes more offices will see the benefits of pets at work. "Taking your pet to work, even if it's just occasionally – like on Take Your Dog To Work Day – is a way to help both owner and pet. Owners feel less guilty, pets enjoy the company and other employees benefit from the contact with the pet."
Work 'petiquette'
Worried about taking your pup to work with you? Here are some great tips from Nestlé Purina PetCare.
What if a dog barks too much?
Owners need to appreciate boisterous/loud dogs may not be suitable for all offices. If a dog barks at someone, the owner should help them become more acquainted with that person in a friendly positive manner, so they don't become fearful of dogs.
How do you introduce dogs to other dogs?
Always do introductions outside the building, and walk the dogs in together. This helps to maintain the office as a neutral space for all pets.
How do we stop cats and dogs fighting?
Keep dogs on leads in one area and cats contained in another. This will stop roaming and potential fighting. Any pets likely to pick fights, should stay home.
If a fight occurs, the owners involved need to remove their pet to a neutral space, check for injuries and calm their pet down.
What's the best way to get a pet ready to come to work?
Socialise them with lots of people and places, keep them calm when approached and teach them not to get over excited and jump up. Also, make sure your pet is well groomed to reduce shedding.
Consider taking your pet to the office during the weekend or afterhours to familiarise them with new surroundings without distractions. On the day, make sure they are comfortable and safe in the car.
Pets At Work Guide
For a helpful guide to taking man's best friend to work, visit the Nestlé Purina PetCare Pets At Work website, or follow the hashtag #PetsAtWork on social media.
Check out the latest animal attractions and events at our all-new
DOGSLife Directory