December 2nd, 2013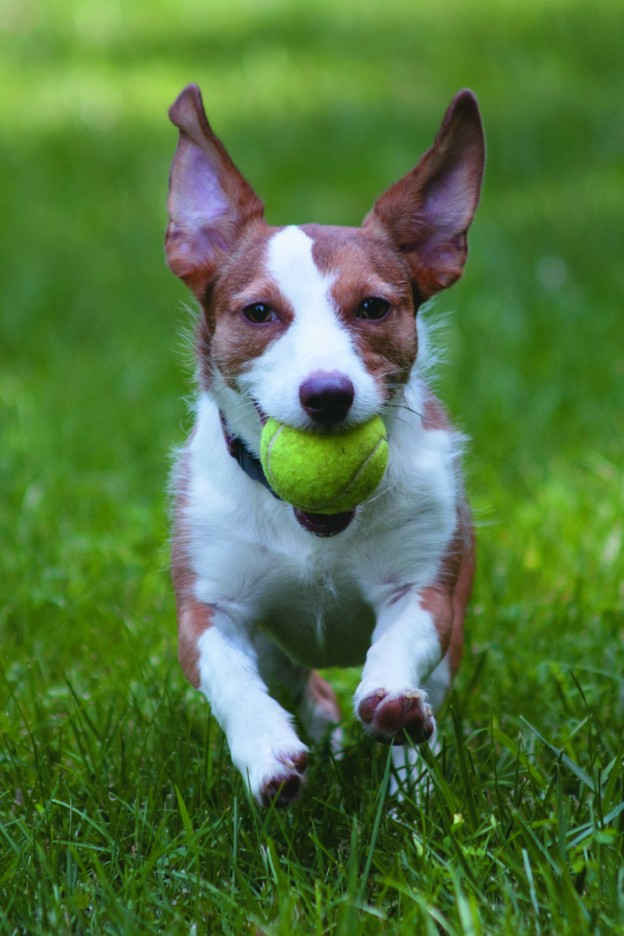 Want to play with a shelter pet from the comfort of your living room?
Premium dog food company Eukanuba has partnered with Pets Haven, an animal shelter in Melbourne, for a new Facebook activation game. Known as Eukanuba Play Fetch, the campaign will see shelter dogs literally play fetch LIVE with Facebook users from around Australia.
The event will be held from 3rd December, lasting one week, where the dogs will not only engage in vital exercise and stimulation but also potentially earn Pets Haven a year supply of much-needed quality food for the animals at the shelter. The more users that interact via Facebook with the game, the more food Eukanuba will donate to Pets Haven!
So how does it work?
The Eukanuba Facebook app will be hooked up to a ball-fetching machine live from Melbourne allowing Facebook users to log on during playtime (11am – 2pm EST) from wherever they may be. With one click, Facebook users can engage the ball-throwing machine to fling the balls to the shelter dogs for them to fetch. It is during this activation that online users will see the playful personalities of the shelter dogs in hope that their future family may be watching and be encouraged to consider adoption.
The shelter dogs will earn five bowls of food for every 45 seconds played (or three balls thrown) with a Facebook user via Eukanuba Play Fetch. The goal is to earn 28,000 bowls of food – a year's supply of dog food. Users can also help donate more food to the shelter by either liking or sharing the Facebook page, which will earn the shelter another bowl of food for every 'like' and every 'share'.
"We are very excited to launch this initiative because we know that in every shelter dog lies a top dog waiting to be unleashed. At Eukanuba, dogs are our passion and enhancing their health and wellbeing is at the heart of all we do," says Dr Danielle Bernal, the veterinarian for Eukanuba pet foods in Australia.
"It's a fantastic opportunity for the shelter and one that I know will truly make a difference to the health of many dogs that we care for. Eukanuba understands and embraces our message and philosophy; we are proud to be working with them on the Eukanuba Play Fetch activation. We hope we can show the wider community the fun, laughter, joy and companionship a shelter dog can bring. We hope it also encourages the public to understand that adoption should always be the first option especially in the lead up to Christmas," said founder of Pets Haven Foundation, Trish Burke.
How can I play?
Play Fetch will go live from 11am – 2pm EST from Tuesday December 3rd for one week. Head to www.facebook.com/EukanubaAustralia and get ready to 'play fetch' with the dogs from Pets Haven Animal Shelter.
Check out the latest animal attractions and events at our all-new
DOGSLife Directory