May 31st, 2016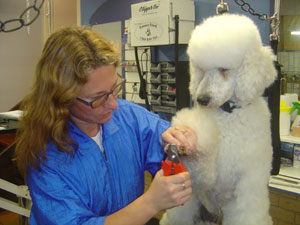 Perth on June 12 – 13
Sydney June 18 – 20
Attention professional dog groomers across Australia! It's time to prepare your skills and learn from the world-leading experts at the Pet Industry Association of Australia's prominent AusGroom event in June.
This year, AusGroom welcomes highly respected international grooming experts Christina Pawlosky and Judy Doyle Hudson, to judge the competitions and lead two days of workshops, demonstrations and seminars, which cover topics from 'everyday grooming' and mixed breed trimming to time management, understanding dog behaviour and educating clients on canine skin health and importance of regular grooming.
For the first time ever, PIAA is bringing AusGroom to Western Australia in response to an increasing demand by groomers.
For more information, visit PIAA.
Check out the latest animal attractions and events at our all-new
DOGSLife Directory