April 12th, 2016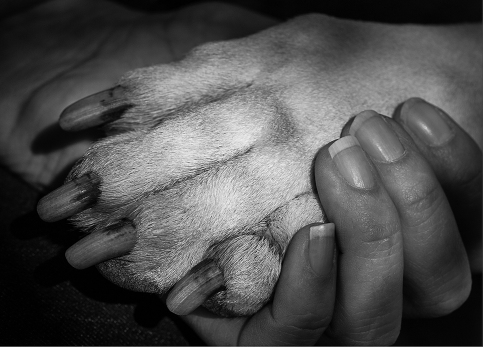 April 24 – May 1, 2016
Emerging animal photographer and Brisbane local Kathy McMillan has developed a body of work aimed at animal rescue and adoption in the local Brisbane community.
'Rescued' is a series of 20 portraits of rescue animals and their caregivers who feel rescued by these animals in return. The stories are filled with raw emotion and include stories of everyday companionship to tales of sadness, emptiness, grief, and ultimately, gratitude, joy, and hope.
McMillan is completing her Diploma in Photoimaging with CATC Design School and is a student member of the Australian Institute of Professional Photographers (AIPP). McMillan says "animals give us so much more than we could ever hope to give them, and photographing them gives me joy, it makes my heart sing."
Rescued will be open to the public at Shutter and Brew Café in Wavell Heights from Sunday 24 April until Sunday 1 May. The physical exhibition will be complemented with a virtual online gallery found at www.kathymcmillanphotography.com.au/rescued-exhibition, launching to the public on Saturday 23 April, 2016 from 7:30pm.
Address:
Shutter and Brew
2/65 Newman Road (corner Main Road)
Wavell Heights Queensland 4034
Check out the latest animal attractions and events at our all-new
DOGSLife Directory