December 16th, 2013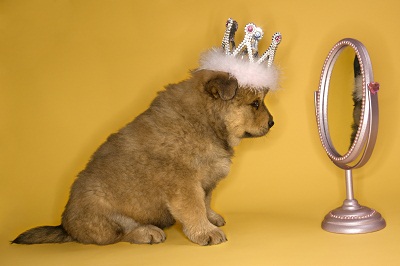 According to the Hill's Ideal Balance Pet Report, our pets will be spoilt this Christmas, with more than half of dog and cat owners giving their fur-baby a Christmas present (with three quarters of them wrapping it up to put it under the tree!).
The report also revealed that a quarter of respondents will buy their pet a Christmas stocking and one in five animals will make a visit to the grooming parlour. One in four will even receive an outfit – including a Christmas jacket or antler ears.
However the most likely treat pets will receive this festive season will be dinner scraps, with nearly half of pet owners admitting they will serve their pet a traditional feast on Christmas Day, with 50 per cent saying they will feed their pet scraps under the table while they are having dinner. This has concerned pet experts, as many pet owners will then have to put their pets on a diet after the Christmas season.
Pet experts at Hill's Pet Nutrition advise that it's important to ensure that pets are provided with balanced nutrition over the Christmas period and not overfeed them with the wrong foods.
Hill's Pet Nutrition General Manager, John Douglas says, "We're a nation of pet lovers, with six in 10 Aussies owning a dog or a cat. But while it's great to treat pets as part of the family, especially at Christmas, it's important to think about what you're feeding them. Pets have very different dietary and nutritional needs to humans, and they process foods in a different way, for example dogs cannot tolerate too much fat with the risk of pancreatitis and cats are exclusive carnivores."
Douglas has these tips to get your pet through the holiday season.
"Ensure your pet gets enough exercise, eat a balanced and complete diet which offers well rounded nutrition. That means, rather than passing the leftover Christmas ham on to your cat or dog, give them a specially formulated food, such as new Hill's Ideal Balance range which offers natural ingredients perfectly balanced, to ensure they receive the right amount of protein and vitamins."
Hill's Ideal Balance dog food can be purchased at your local pet specialty store or vet clinic.
Check out the latest animal attractions and events at our all-new
DOGSLife Directory