March 14th, 2016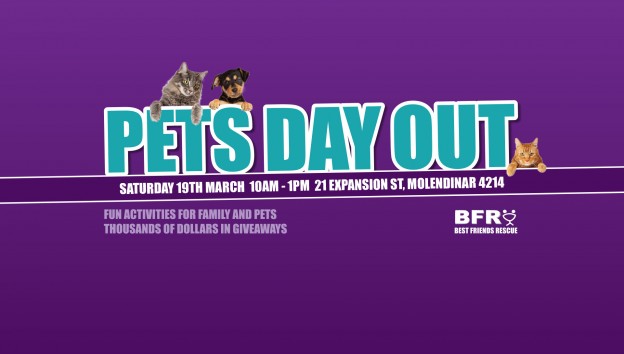 Saturday March 19, 2016
10am -1pm
Pet Angel's Pets Day Out is set to be a pawfect day out for the whole family, including your furry friends.
Pets are a part of the family so let them have their day by bringing them along to the free event held at Pet Angel on Expansion Street in Molendinar, Queensland.
Mr Tom Jorgensen from Pet Angel said after the success of last years event we wanted to continue with an annual Pets Day Out to celebrate pets, as they are as much a part of the family as your children are.
All proceeds raised from the day will be donated to Best Friends Rescue, a not for profit charity to help support the amazing work in which they do. Don't miss out on the chance to win thousands of dollars of giveaways and meet Bridge from Gold FM's Richard, Bridge and Spida.
Pet Angel understands the joy precious pets bring into our lives and the loss felt when they pass away. Pet Angel's Pets Day Out is about celebrating the life of your cherished pet and informing customers about dignified commemorative options available for their furry friends.
For more information about the 2016 Pet Angel's Pets Day Out phone 1800 PET ANGEL or visit their website www.petangel.com.au
Address:
3/21 Expansion St,
Molendinar QLD 4214
Check out the latest animal attractions and events at our all-new
DOGSLife Directory