July 9th, 2015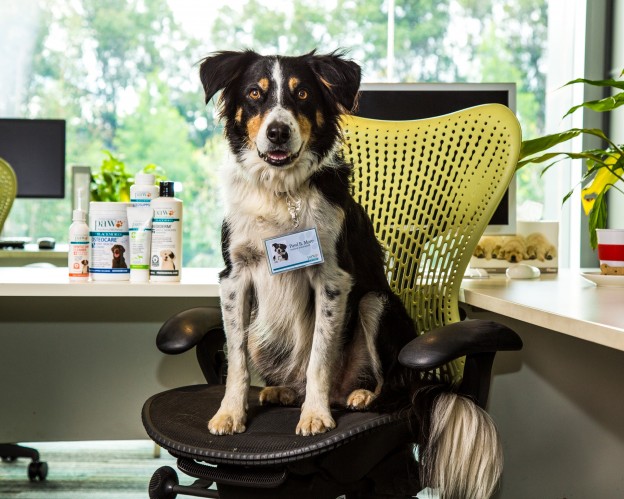 Need pet health advice? Why not ask Pawl B. More, a Kelpie cross Border Collie 'naturopath' who has just launched his own site to answer all your canine questions!
From queries like 'how can I stop my dog from scratching?' to 'how much exercise does my dog need?', Pawl has answers to them all.
The innovative idea, created by Blackmores Animal Health, not only promotes the company's Pure Animal Wellbeing (PAW) range, it also helps owners discover more information about keeping their canines happy and healthy.
PAW by Blackmores marketing manager, Julien Calvet, said the brand had created the 'online video service' to create awareness on the many benefits of natural health care for pets and to help pet owners make educated decisions so that their companion live long, happy and healthy lives.
"Pawl will be the 'face' of our online advisory service where consumers will be able to ask a range of questions on animal health and wellbeing," Calvet said. "Behind the face, answers have been developed by a naturopathic experts and qualified vets.
"Pawl's online advisory service is all about practical natural health advice and not just about offering product for sale."
To find out more, or to ask Pawl a question, visit the website, askpawl.com.au
More about Pawl…
Age: Five dog years (34 human years)
From: South Australian, grew up on a farm. His parents are grape farmers
Kids: None, but his wife is expecting their first litter. The main problem is that he has no idea how many kids the will end up with!
Career: Pawl has been training as a naturopath for over three human years and has just started with Blackmores.
Hobbies: Anything outdoors, but has really got into surfing since he moved to NSW!
Personality: Upbeat and generally positive about most things. His home life is a little tense as they wait for the arrival of their litter.
Check out the latest animal attractions and events at our all-new
DOGSLife Directory