December 4th, 2013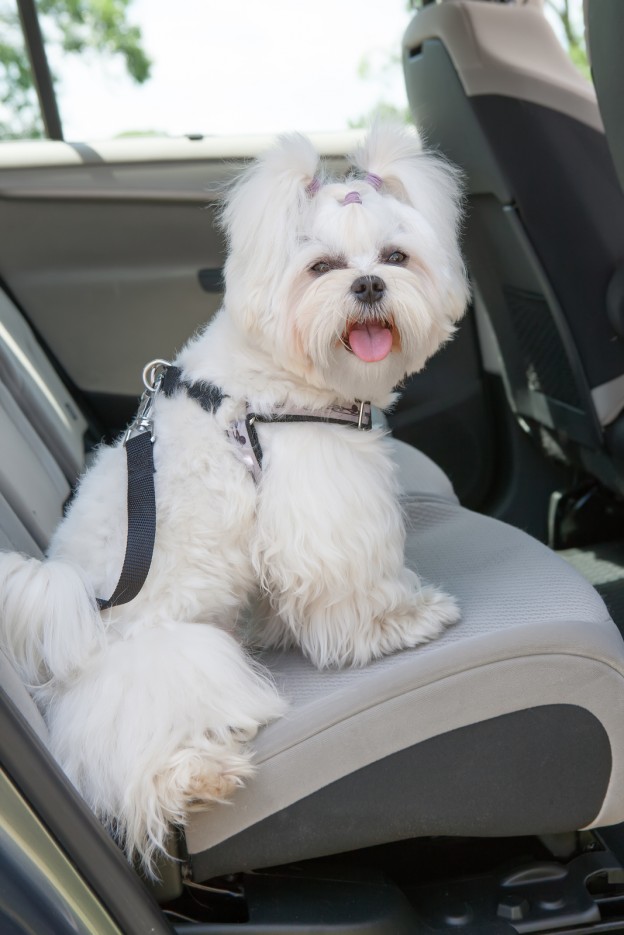 A recent NRMA Insurance test of popular pet harnesses has revealed that many pet harnesses on the market are not effective in restraining pets in common low speed collisions.
"Our tests showed that an unrestrained pet sitting on the back seat of a car can hit the dashboard with enough force to cause serious injury, even at a collision speed below 20km/h," says Robert McDonald, NRMA Insurance Head of Research.
The organisation tested a variety of dog safety harnesses using life size and correctly-weighted dog 'dummies' at speeds of up to 35km/h and of the 25 pet harnesses tested across a range of manufacturers, all but two failed to restrain the 'dog', due to the use of weak plastic buckles similar to those used on most backpacks.
The only two harnesses that didn't fail out of the total 25 were the Purina Roadie harness and the Sleepypod Clickit harness. Unlike the other harnesses, the adjusting buckles and webbing stood up to both the 35km/h drop test and in-car low speed crash test of up to 20km/h.
"Most people using the commonly available harnesses are doing so in a genuine attempt to keep their pets safe. However our testing has unfortunately shown that most harnesses, while effective at restraining pets, are not safety devices and do little to prevent injury in a common low speed crash," says McDonald.
**The testing was conducted by dropping weighted harnesses at speeds of up to 35km/h. The in-car testing was conducted using a specially modified crash test car at speeds of up to 20km/h.  The tests were completed at the NRMA Insurance Research Centre in Sydney.
Check out the latest animal attractions and events at our all-new
DOGSLife Directory