June 4th, 2014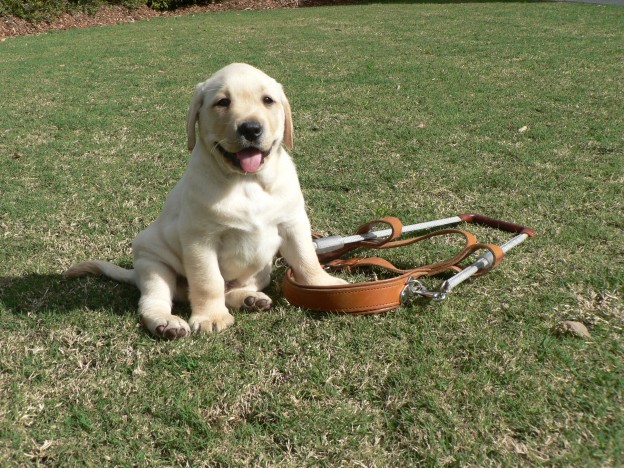 Guide Dogs NSW/ACT is calling on the public to help raise $1 million to fund the training of 35 new puppies. These puppies are the latest to be bred as part of the organisation's program to meet growing demand for guide dogs.
Breeding and training these pups is expensive, with each costing around $30,000. The process includes 12 months of puppy caring by volunteer puppy raisers and 21 weeks of intensive guide dog training and assessment at the Guide Dogs Centre. Graduating dogs are matched to people who are blind or vision impaired and the new teams learn how to work and live together.
Every donation counts. For example:
$30 helps pay for one hour of advanced puppy training
$75 can pay for a puppy's vet session
$250 will provide a harness for a guide dog
To donate, visit www.guidedogs.com.au/help-us or call (02) 9412 9300. Donations made before 30 June can be claimed as a tax deduction for 2013-2014.
Check out the latest animal attractions and events at our all-new
DOGSLife Directory