July 4th, 2014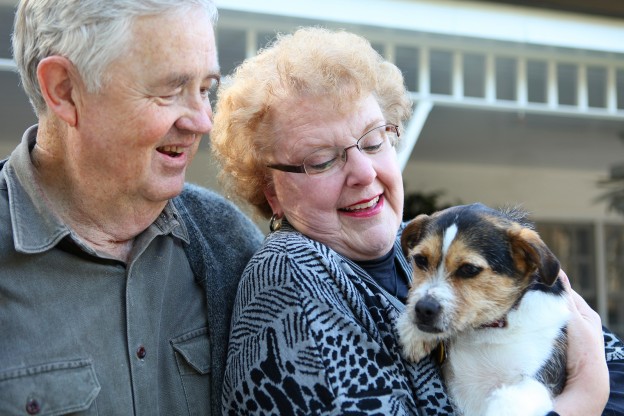 Older pet owners will receive financial help to care for their pets, thanks to the Animal Welfare League Australia's (AWLA) new Pets in Aged Care Grants program.
The program is set to deliver $10,000 funding to support pets in aged care settings, and will allocate small grants of up to $1,000 to assist aged care facilities and residents to make suitable arrangements, or modifications, to enable residents and their pets to live together.
Currently, many aged care facilities do not accomodate pets, which can cause significant grief when elderly owners move into aged care and are separated from their pets.  This can lead to a range of health problems, sleep and appetite disturbances, and integration difficulties, says the AWLA.
These issues will be directly addressed by the Pets in Aged Care Grants program by providing residents with the practical means to cover costs, such as vet bills, grooming, dog walking, feeding or making minor modifications to living quarters to enable live-in arrangements. Funding may also allow for a carer to visit and assist with pet care routines.
"Although managing pets in aged care settings can be challenging at times, it is not impossible," AWLA executive director, Anne Boxhall, says. "Nothing is insurmountable, issues can be managed and it's worth the effort because the lives and well-being of residents improve markedly."
Applications for the Pets in Aged Care Grants are now open and can be made by aged care facilities, residents, and family and friends on behalf of residents. Application packages are available online at www.awla.com.au Closing date for applications is 5 September, 2014.
Check out the latest animal attractions and events at our all-new
DOGSLife Directory