July 28th, 2013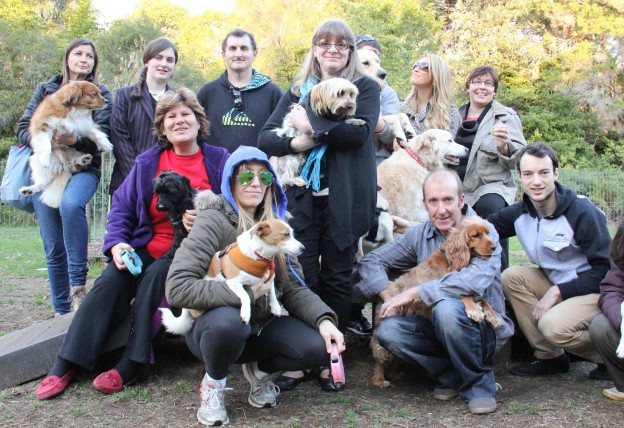 Thanks to a $20,000 upgrade from Purina Australia and Woolworths, Frys Park Reserve Dog Park, on the border of Rockdale and Kogarah, officially reopened on Saturday, 27 July after 12 months of hard work.
Its upgrade took place after Arncliffe resident, Michelle Doring and Missy, her beloved five-year-old Silky Terrier, won a Purina competition last year.
"I've purchased and loved Purina products for years, Missy is very fond of their treats. A friend from the dog park was the one who actually told me about the competition, we all thought the park was in need of some TLC so a few of us entered.
"There are so many dog lovers in the area, the prize and upgrade will really benefit the whole community," she said.
Thanks to the $20,000 Purina and Woolworths prize money, Rockdale City Council was able to work in partnership with Ms Doring and community representatives to create an attractive, well-maintained, fenced, off-leash park where owners can safely exercise their dogs.
Frys Reserve now includes an agility course, new benches and trees, a water station, new fencing, signage and bins.
"We're always looking for ways to support our local dog-owner communities around Australia and we're proud to have partnered with Woolworths to bring this competition to life. It's been great watching the new dog park take shape. We have no doubt it will become a new hub for local dog owners.
"In fact, we had such a great response to the competition that together with Woolworths we're running it again this year. We want to give other dog lovers the chance to win an upgrade for their local dog park," said Fran Hernon, Communications Manager, Nestlé Purina Petcare Australia.
"This was an exciting project for council to be involved with and was an opportunity to consult with the local residents on enhancements to the park that will benefit the whole community," Rockdale City Mayor Shane O'Brien said.
Check out the latest animal attractions and events at our all-new
DOGSLife Directory