December 9th, 2014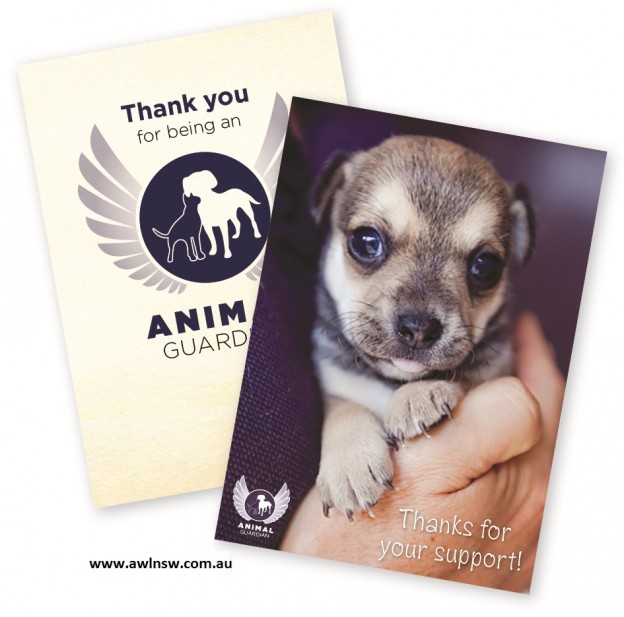 Animal Guardian Gifts are the perfect present for the person who has everything and would love to change the life of a homeless cat or dog.
Sold through the Animal Welfare League NSW (AWL NSW), the new gift range that makes it easy to buy a gift for the animal lover in your life… and change the life of an animal at the same time.
Some examples of how your gift will help an animal in need:
$25 can give an abandoned kitten a warm, cosy bed
$75 helps AWL NSW vets treat injured and suffering animals
$100 helps AWL NSW inspectors rescue animals in need
$200 helps desex a litter of orphaned kittens
"At this time of year, the rate of pets abandoned by their owners increases by two to three times and we are expecting over 500 dogs and cats to be surrendered during this period. By giving an Animal Guardian gift, you can help us give these abandoned animals a second chance at life" says AWL NSW Senior Veterinarian, Dr Laura Brown.
Animal Guardian gifts are quick and easy to purchase online and you'll receive a beautiful gift card, featuring the Animal Guardian gift of your choice to give your loved one, plus an Animal Guardian certificate to keep. Every Animal Guardian gift is tax-deductible.
To purchase your Animal Guardian gift and change the life of an abandoned animal this Christmas go to www.awlnsw.com.au or call Animal Welfare League NSW on (02) 8899 3333.
Check out the latest animal attractions and events at our all-new
DOGSLife Directory