October 1st, 2013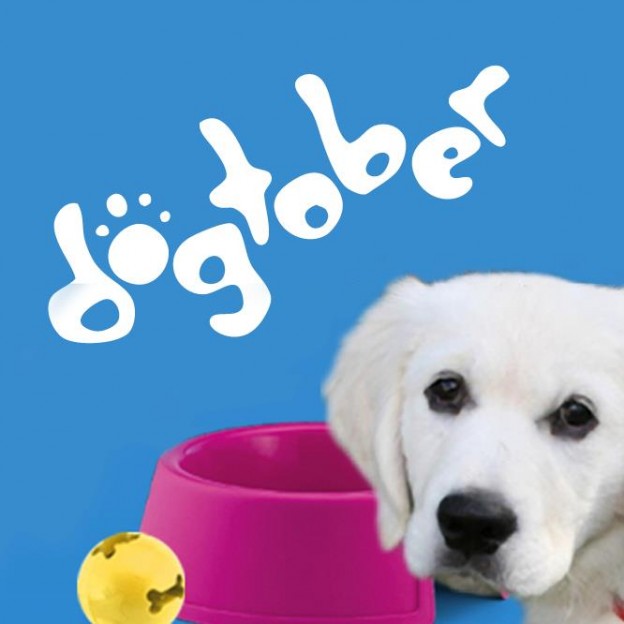 Assistance Dogs Australia's super puppies have stolen the month of October and have renamed it Dogtober!
Dogtober is a way for people to celebrate all dogs and take fundraising into their own hands (or paws!), organising doggy-themed events or undertaking a feat for sponsorship to raise awareness and much needed funds for Assistance Dogs Australia.
Just as dogs come in all shapes and sizes, so too can your fundraising events, from Howl-o-ween parties to dog-stackle courses, dogs bowling to flea markets, doggie paddle challenges to dogs breakfast events – the ideas are endless.
By participating in Dogtober you can help those like Assistance Dogs Australia's Ambassador, Tim McCallum, who was left a quadriplegic after a tragic swimming accident.
"I never realised how important my independence was until I lost it after my accident. Assistance Dogs Australia has given it back through a beautiful Labrador named Roxy," Tim said.
"Roxy is the 50/50 dog. 50 per cent of what she does is the physical tasks she's been trained to help me with. The other 50 per cent is the companionship. She's a complete wonder dog. Roxy is my best friend and I know that I could not achieve the things I want to in life without her help," he said.
This Dogtober, Assistance Dogs Australia is aiming to raise enough money to train 25 more Assistance Dogs like Roxy to change the lives of Australians with physical disabilities.
As each dog is worth an investment of over $27,000 and is placed with recipients free of charge, Assistance Dogs Australia really needs your help in Dogtober so we can make a difference for people like Tim.
"Assistance Dogs Australia have provided me with the most invaluable life tool I could possibly need," Tim said. "They don't ask for anything in return. They will never know how grateful I am for the gift they have given me."
Ideas for fundraising events include:
Bake pup-cakes (cup cakes) or bone biscuits or make doggy bags (lolly bags) and sell them with all the money going to Assistance Dogs Australia
Get your child's school or class involved and writing a Dog Tale. The school can pick the three best stories and then Assistance Dogs Australia will choose the best one to publish in their newsletters and on their website
Get your child's school to hold a mufti day. Wear something doggie related and make a gold coin donation
Run a competition at work matching pictures of owners to their dogs. Give a donation to enter.
Get your local club or school to run a Hot Dog Day (or sausage sizzle) to raise money for Assistance Dogs
Have a Howl-o-ween party and get people to make a donation to attend. Dress up as your favourite doggy related character. Maybe you could be Little Red Riding Hood and your dog can be The Big Bad Wolf!
Dog-stackle course – design your own obstacle or circuit training course and get people to make a donation to use it.
Get your local swim club or rowing club involved and run a dog's paddle event. Everyone makes a donation to enter.
Have a Dogs Bowl at your local ten pin bowling club or organise barefoot bowls with friends
Hair of the dog – donate a dollar for every drink you have during Dogtober
If you would like to get involved this Dogtober, contact Assistance Dogs Australia on 1800 688 364 or send an email to info@assistancedogs.org.au
Check out the latest animal attractions and events at our all-new
DOGSLife Directory