September 27th, 2013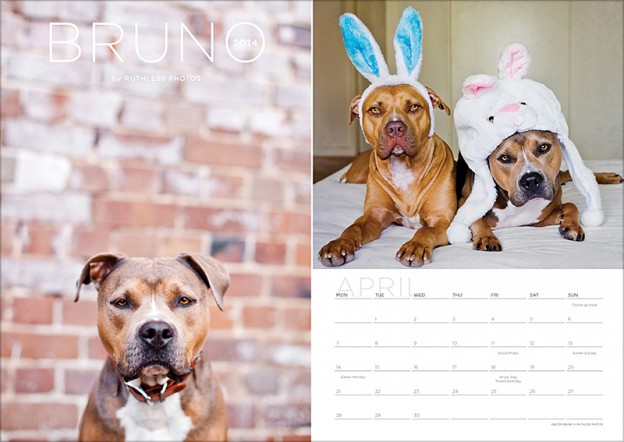 You may not have heard about Bruno or Ruth, but they have both been doing some great work for the dog community.
Ruth is a pet photographer for Ruthless Photos (www.ruthlessphotos.com) who loves rescue dogs – in fact, she has four of them. Bruno is her latest adoption – but he has his own unique story as well.
When Ruth was adding to her 'Bull Breeds in Need' Facebook page, she saw Bruno's cheeky little face pop up. She told her husband Dave that she was going to look at a dog in the pound, but said he'll only be a foster until a home can be found for him.
When Ruth got to the pound, she didn't initially see Bruno because he was sitting in the little dog section with his sister. At only about 6-8 months old they were both abandoned by their owner.
When Ruth finally met Bruno, she took some adoption photos. When she saw he sat and stayed and looked right into her camera, she realised she had to keep him.
You can read more of Bruno's story here:  imnotamonster.org/work/bruno-sydney-australia
Each year, Ruth provides calendars for sale, to help fund her work with dog charities. To buy Bruno's 2014 calendar, visit ruthlessphotos.bigcartel.com/product/bruno-2013-calendar
Check out the latest animal attractions and events at our all-new
DOGSLife Directory