February 26th, 2016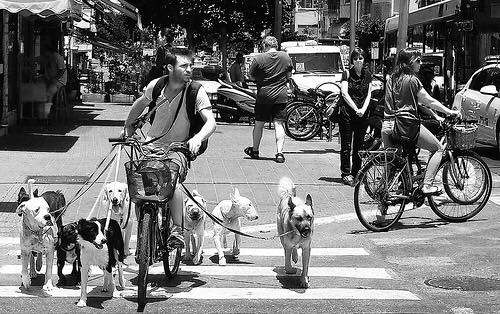 Saturday April 9, 2016
10am-3pm
You do not need to own a dog to attend this event, you just have to love dogs. The aim is to get a group of people and dogs together to go for a walk at the beautiful Sydney Park, St Peters.
Hosted by Sydney's only not-for-profit pound that doesn't place time limits – Sydney Dogs and Cats Home the Sydney event will be happening on the same day as other public Dog walking events in Wellington and Auckland, New Zealand and Tokyo, Japan!
All walking tracks begin and end in the Village Green, where there will be dog focused stall and information stands and activities throughout the day to bring together Sydney's dog-loving community.
How to get involved: 
The BIG Dog Walk need dogs. Lots of dogs. If you have access to lots of dogs, please bring them along! If you're a group with lots of dogs, bring them along!
Organisers will be raising money by collecting a gold coin donation for Sydney Dogs & Cats Home.
There will be a Supplies Drive to donate some blankets, towels, tins of food, toys etc to local rescue groups. If you would like to be a part of this, email Hannah at hannah-k@live.com.au
If you are interested to be a sponsor, partner, or make a donation to this event, volunteer or help in any other way please email Sydney Dogs and Cats Home at partnerships@sydneydogsandcatshome.org or email Hannah at hannah-k@Live.com.au
To better accomodate all dogs, and to comply with council rules, all participants are asked to register their interest by clicking http://bit.ly/1UmndJv.
To find out more about Sydney Dogs and Cats Home head to www.sydneydogsandcatshome.org.
Address:
Sydney Park
Sydney Park Road Saint Peters, NSW, 2044
All walking tracks begin and end in the Village Green.
Check out the latest animal attractions and events at our all-new
DOGSLife Directory