August 6th, 2018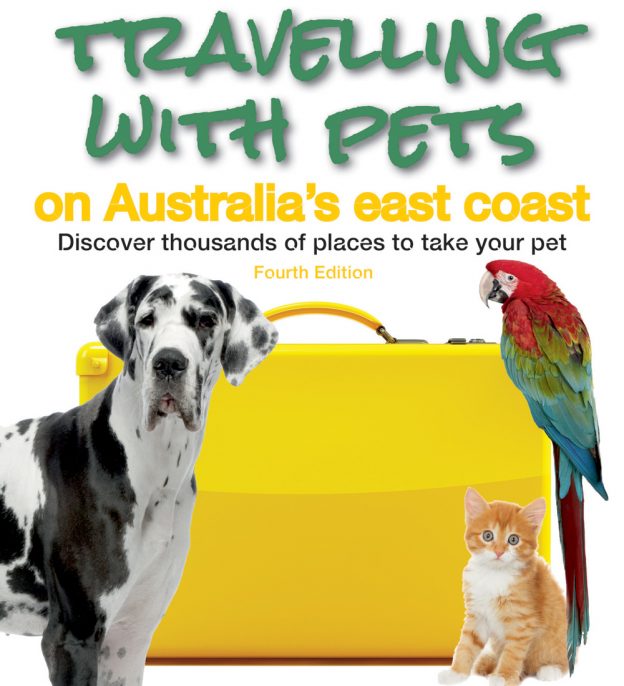 The Publisher of Travelling With Pets on Australia's East Coast 4th Edition, Woodslane Press, is offering Dogs Life readers a special discount of 20% and will donate $1 from each book sold through this promotion to the RSPCA!
The new edition of Travelling With Pets on Australia's East Coast is out now. Author Carla Francis has supported the RSPCA since she was a young child, so she jumped at the chance to extend this support through her new book.  Not only does this edition include over 500 places to take your pet on holidays (from campgrounds to resorts between Melbourne and Cairns), it now also includes dog-friendly cafes, pubs and wineries! Now you can enjoy almost any outing with your fur-ball in tow, and they can even dine with you in some cases.
Independently researched and collated, every entry includes a brief, unbiased opinion plus details regarding price and which pets are welcome.
In collating this invaluable resource for pet owners, no advertising was accepted, and only the author's choice of the best accommodation has been included. Also in the book are details regarding great dog-friendly beaches and parks to be found on the way. So order your copy now and help us support this worthy cause!

Travelling with Pets has been sniffing out the best places to take your pet. The new 4th edition has been completely revised and updated and now includes thousands of petfriendly places. It also features a new guide to dog-friendly venues from Port Douglas to Port Fairy, Sydney and everywhere in between. These dog-friendly cafes, bars and wineries are sure to keep bellies full and tails wagging. Some even have doggie menus…
Packed with helpful maps, a doggie beach guide and useful icons, which indicate which type of pet each property allows, the 4th edition will help you to have a ball with your best mate.
Whether you're planning for a canine camping holiday or a cat-friendly city break, Travelling with Pets has it all.
Click here to order your copy now!
Here are just a few things that can make life with your dog a bit easier - see them now on our
DOGSLife Directory