August 31st, 2018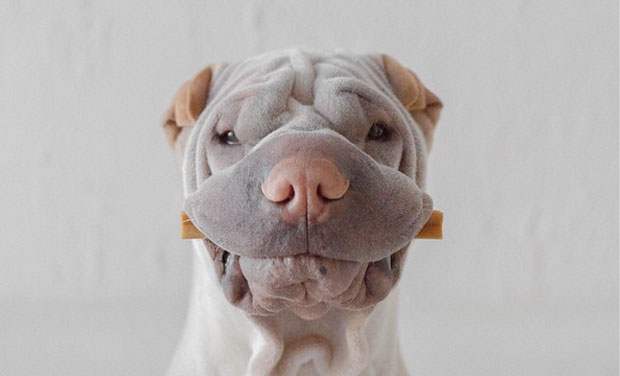 This issue, we spoke to Annie, owner of Paddington, the gorgeous Shar Pei who's taken Instagram by storm.
I remember the first time I saw my pet. He was the smallest little piglet I'd ever seen, so small he hadn't even one wrinkle yet. He had smooth little feet and a very adorable black button nose which surprisingly turned a pale peach within his first year. It was absolutely love at first sight.
What I love most about my pet is … his kind heart. He adores his kitties and plays with them every day.
We spend time together often — every moment possible. If I'm not at work I'm with Paddington. He is my entire life. We spend a lot of time taking photos, making an absolute mess of the house playing adventures, or snuggling up writing stories.
The place my pet loves the most is … the beach! When Paddington runs along the sand I swear you can see him smiling. Paddington has been attacked by other dogs pretty severely in the past so we have to be really careful where we take him for adventures. Lucky for us, an hour-and-a-half away there is a wonderful dog-friendly yet extremely quiet beach where he can run, play and dance all he likes.
The dog essential I could not live without is … pyjamas! Paddington needs his pyjamas. He gets very cold with his fine short hair and is forever shivering.
Want to see more cute Paddington pics? Make sure you jump on Instagram and follow @AnniePaddington, and check out the link to Annie's Etsy store while you're there.
Make sure your furry friend is always looked after at our
DOGSLife Directory