October 5th, 2018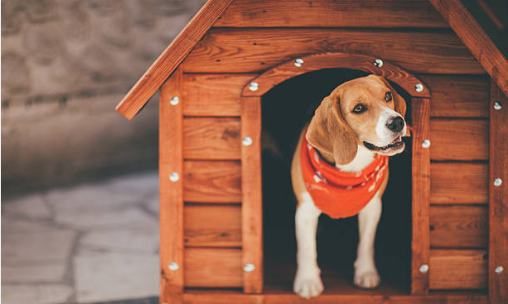 It's never easy leaving your beloved pooch behind, but holidays are a wonderful part of life and when your dog can't come with you, it's good to know your options, writes Danielle Chenery.
It's a dilemma dog parents know all too well. Who will look after my pet when I'm away? Thankfully there are lots of great options available while you're on holiday, from boarding kennels to people who can come to your home and take care of your pet. But not all are created equal and it's your gut feeling that will help you decide which option to choose.
Because of this, making sure you visit the facility, or meet with the carer first, is essential. According to Andrew Biggs, CEO of Hanrob Pet Hotels, there are many differences to look into between kennels. "Some pet sitters and kennels do not have the high level of pet care standards you might think, so ask about care, interaction and security. You will find some are not professionally trained," he says.
It also pays to ask if your dog will be monitored at all times of the day as some kennels do not offer 24-hour care. This is especially important if your dog has a medical condition.
Laura Greaves, pet parent to two Nova Scotia Duck Tolling Retrievers, has been using the same kennel for close to 10 years. She says location was one of her deciding factors, as was the quality of care. "The kennel is within a half-hour drive from us in a semi-rural area, so even though the dogs are in a kennel environment the majority of the time, they do get walked in the surrounding bushland," she says. "The owner is a retired vet, which was also appealing as both our dogs have health issues. She was more than happy to show us the facilities and just seemed like a kind person with a genuine love of animals.
"Our kennel also offers a drop-off service, so if you're travelling back from somewhere and you know you'll be home late, you can book a 'pet taxi' that will bring the animals home during the day so they're there to greet you. I think that's a really nice touch," she adds.
Jess Crapis, pet parent to Border Collie, Milo, also says location was a factor for deciding where to leave her pooch. "We were heading to the NSW south coast, so we put him in a kennel close to where we were staying just in case there was a problem. We had also left it quite late to book him in and all the kennels in Sydney were fully booked." She says it's also important to consider the drop-off system. "At the kennel we have been using they have a specific time for drop-off and pick-up so that it does not disturb the dogs. It is also more like a farm stay so the dogs are able to run around all day. They are caged at night but the cages are in a big shed and are quite large," she adds.
Entertainment for your pooch is another important consideration. "Some kennels just offer a kennel; Hanrob Pet Hotels offer pet-enrichment activities which dog owners can cherry pick from, such as Pet Agility, Paw-Lates, extra dog walks and interactive play sessions," says Andrew.
Extra charges are another thing to enquire about. Laura says she avoids kennels that charge extra for administering medication. "Quite a few places seem to do this and I just don't understand why. I also think it's important to verify the qualifications and/or experience of the kennel owners and key staff. We once used a different kennel because our regular one was full and we needed care for our dogs at short notice. The kennel owner assured us they were 'experts' in dogs with special needs (one of my dogs has an anxiety disorder), but on our way to collect the dogs we got an angry phone call from the owner telling us what a 'terrible' dog we had."
Another option is finding a pet sitter. Services such as Pawshake offer a platform from which you can find a vetted carer to walk, cuddle, play with and feed your pooch while you're away.
Jess, marketing manager at Pawshake Australia, says this service allows greater flexibility, as not only can pets board in a warm family home, they can also receive home visits, daycare or house sitting if this is more suitable. "Owners can connect with sitters easily via the Pawshake website or app, arrange a free meet and greet before booking, read past reviews from other pet owners, choose from multiple service options and enjoy peace of mind with free premium pet insurance with every booking," she says.
As with kennels, trust is hugely important if opting for a carer. "Meeting and greeting first is essential to get to know each other before booking — you can really get a sense for your carer by meeting up in person and observing how they interact with you and your pet. A pet sitter should be curious, professional and ask plenty of questions about your pet — everything from their temperament and favourite food to their favourite games, their daily routine, any medications they might require — the list goes on."
How early should you book?
If you want to book for a peak season like Christmas or school holidays, Andrew strongly recommends doing so four to six weeks in advance. "Otherwise 15 days in advance is typically the key time our existing customers book," he says.
Jess from Pawshake adds, "While most pet sitters are wonderfully flexible, it's strongly encouraged to start looking earlier rather than later to allow time to meet and greet — at least a week is a good amount of time to get organised. Some owners and sitters arrange a trial pet-sit before committing to a long-term booking, which is a great idea for any first-timers on the site."
Top five tips for booking a pet hotel
Andrew Biggs, CEO of Hanrob Pet Hotel, has put together the following tips for pooch parents looking to book a pet hotel for the first time. He says the pet facility should provide pet owners with:
Peace of mind and convenience
Does the facility have ratings and reviews online? How long have they been established for? Are they happy to take the dog owner through the facility so they can see the dog quarters and meet the team?
A qualified, experienced and approachable team
Are the carers trained pet carers? What procedures are in place to ensure your pooch gets the best possible pet care service?
Open and frequent contact
Can you contact the facility easily to check in on your precious pooch and feel assured she is getting the level of attention and pet care needed? Some facilities offer Skype or Face-Time, email, Facebook Messenger, Live Chat, video or photo updates via email.
A welcoming, memorable and enjoyable experience for your precious fur-baby
When you visit the facility either in person or via its website or social media channels, look at the other dogs and dog owners' feedback. Are they happy with their experiences? Do you get the sense that a lot of people are repeat customers?
Health and safety precautions
Make sure the pet hotel asks you for vaccinations and papers as this is a clear indicator of dog welfare standards.
What should you take with you?
A healthy dog that's up-to-date with vaccinations
Vaccination papers
A comfy toy or blanket if they have one
Make sure your furry friend is always looked after at our
DOGSLife Directory