August 31st, 2018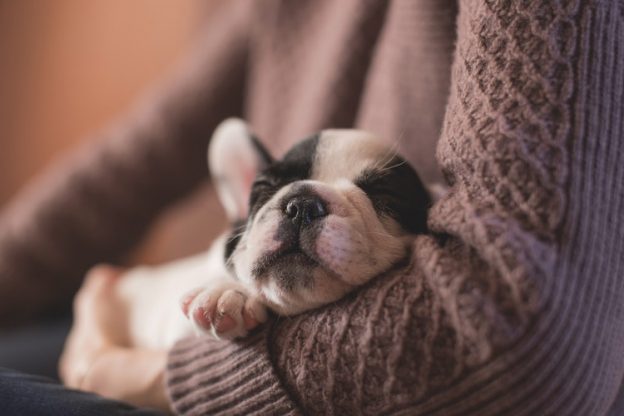 Owning a dog is one of life's greatest joys, but is there too much red tape involved? Lauren McKellar speaks to Dr Chris Brown to find out more.
A life without pets is barely a life at all. Whether you own a fabulous feline, a super-cool canine, or something in between, we love our companion animals and consider them to be very much a part of our everyday life. They come inside with us, often leave the house with us and occasionally even annoy us (just as human family members do, too!). But we wouldn't be without them and the love we have for them is unconditional.
In fact, owning a pet has a whole host of benefits. As well as the mutual affection between owner and dog, it has been proven that having a pet can reduce your levels of stress, increase your physical fitness (you might not feel like a "walk" today, but one look into Fido's eyes and you just can't say no!) and help you to meet new people. There really are a lot of reasons why pet ownership is good for the soul.
"Sometimes as hard-working people, we focus too much on work and money, but pets are pretty easily pleased. A walk and a bit of love each day and they feel content. We could learn a lot from," Dr Chris Brown says.
With this in mind, it seems absolutely confusing as to why Australia's pet ownership is in decline. "I think as a general thing, pet ownership isn't as easy and is probably not as carefree as it used to be," Dr Chris says. "For example, there are entire suburbs that simply ban cat ownership. My worry is that without someone speaking up, we might just regulate them out of our lives." As a spokesperson for the Keep Australia Pet-Friendly movement, Dr Chris has taken a personal interest in this study that shows we're just not as welcoming of furry companions into our lives as we once were. "A lot of people have decided it's too much work and we need to work out why that is and see that pet ownership is put back as a pleasant, responsible and enjoyable thing to do."
Dr Chris lists one of the main reasons for a decline in pet ownership as being the red tape that now comes with having a pet, for example the challenges of living in the city with a pet, suburbs that place restrictions on cat ownership, and areas where dogs are and are not allowed to go when out in public. Even many rental property owners still won't permit their tenants to bring a pet in, which is frustrating when, as Dr Chris says, pets tend to be no more destructive than most people. He adds that introducing a pet bond into the landlord/tenant relationship could be one solution to increase a feeling of confidence and try to get more hounds into rental homes.
Overseas ownership
With red tape being one of the main reasons Dr Chris lists our national ownership as being in decline, perhaps it's time to take a leaf out of the book of some of our overseas pet-owning friends to make life with a pooch easier than it currently is.
"If you travel through North America and Europe, you'll see plenty of examples of people including pets in everyday life," Dr Chris says. While in Australia, dogs are not allowed on public transport, unless they are assistance animals, pets are allowed on many different forms of public transport across the waters. And while we do have a growing number of pet-friendly cafes, it hardly compares to the variety of international pet-friendly businesses that are more commonplace.
"Overseas, people bring their dog to many cafes, restaurants, even high-end hotels, and they do this without interfering in everyday life," Dr Chris says.
Perhaps by following a similar model and encouraging local businesses to be more accepting of our four-legged friends, we can help affect change and encourage more Aussies to welcome a pet back into their lives.
What can we do to help?
It's time to share the joy of pet ownership and get involved. We don't want to be a nation of declining dog lovers — let's get the word out and make sure everybody knows just how great owning a furry companion really is.
"We need to start the discussion. Share the hashtag (#keepauspetfriendly), get talking about why we need to be more pet-friendly and address the fact that it's the first time our ownership has declined in a long time, so let's work out why," Dr Chris says. After all, if more and more people express a desire for more pet-friendly rental properties, cafes and restaurants, we will hopefully be the change. Join us on the DOGSLife Facebook page to talk about it more. Let's all try to make a real difference.
For more information on the campaign, visit petpositives.com.au
Make sure your furry friend is always looked after at our
DOGSLife Directory