February 23rd, 2018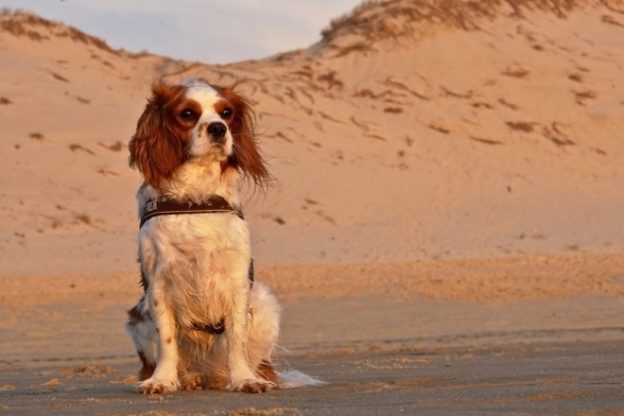 It's a decision that will stay with you for a lifetime. Lauren McKellar looks at some helpful tips when it comes to choosing your pet.
Choosing your pet is one of the biggest decisions you will make in your life. The new addition to your family is one which will hopefully be with you for the next 10 or more years, so you want to make sure you take home the right pup for you.
There are many different factors to take into consideration when researching the best pup to suit your lifestyle. Dog's Life discusses some of the primary concerns potential pup owners should keep in mind when choosing your pet.
Where to get my pet?
Before you decide what type of dog you are interested in, considering where you'd like to purchase it from should come into play. The first and most obvious choice for many puppy parents is to get their new pet from a registered breeder.
"Why do you get your puppy from a Dogs NSW breeder? When you get your puppy from a Dogs NSW breeder, and that is the same with any purebred pedigree dog, you know what you're getting," says Brian Crump, media spokesperson for Dogs NSW. "You know what size it's going to be and what temperament it's going to have. Generally, you can visit the parents of the puppy you're buying, too, so you know how it's going to turn out."
This sort of background knowledge really is invaluable when it comes to choosing your pet, especially since when you get a dog from a non-registered breeder, there just aren't the sort of guarantees in place you'd expect and want. "Sometimes you can buy a crossbred dog that turns out to be larger and more energetic than you may have expected," Brian says.
Another benefit of purchasing a dog from a registered breeder is its health. "We do a lot of testing for hereditary diseases, and it's against our code of ethics to breed dogs which are showing characteristics that could lead to the passing on of hereditary diseases," Brian says. By purchasing a pedigree pup, you get to take advantage of these years of research and rest easy in the knowledge that your dog is unlikely to suffer from any illnesses or diseases that have been passed from generation to generation.
If pedigree isn't so important to you, Dogs Life recommends getting your new pup from an animal welfare organisation. While you often won't have the benefit of meeting the animal's parents or knowing if the dog is likely to develop hereditary illnesses later on, these pups are very rewarding; they're not the 'broken' or 'damaged goods' dogs that they once were labelled.
"A pup from the Animal Welfare League of Queensland comes to you desexed, microchipped and vaccinated," says Brooke Whitney, Communications Manager from the Animal Welfare League of Queensland. "It's also well socialised and sometimes has even started toilet training and behaviour training."
While you may not be able to meet the parents, the staff who work at these shelters grow to know and love the personalities of all their pets. If you need a quieter, more reserved animal, they'll certainly be able to point you in the right direction, and ditto if you're after a pup who likes to run at life head-first.
The other strong benefit of adopting a pet who needs a new home is of course that you are doing something good. "You will save a life! Not only of the animal you are adopting, but the one that can take its place in our adoption program after your new pup goes home," Brooke says.
The pick of the litter
Once you've decided which purchasing route you'd like to go down, it's time to decide which pup is right for you.
"It's important to consider your lifestyle and energy levels and try to find a dog that suits that," says Dr Joanne Righetti, animal behaviourist. Whether you're looking at adopting or purchasing from a registered breeder, this is imperative. One of the most important things you can do when choosing your pet is to consider its energy levels. All dogs require some form of exercise daily, but the level and intensity can vary from breed to breed. "Some pet owners imagine their new pet will improve their fitness levels," Dr Jo says. "For example, 'I got a Border Collie so I would have to go jogging.' Result = still unfit owner and bored, neurotic dog!"
Another important thing to keep in mind when choosing your new pet is the amount of space you have available. While a yard is preferred for most breeds of dog, apartment living can still sustain a four-legged friend, provided your lease or strata allow it. What's important is how you care for your pet in the available space you have. "Dogs can live in very small spaces, provided they get adequate exercise and interaction with you," Dr Jo says. One of the most common factors that can sway a person toward or away from a particular type of dog is the care level. While your pup may be a cute ball of fuzz now, will that fuzz turn into hair that moults all over your house and requires constant grooming to keep it in check? Be realistic about the amount of time you will have to spend grooming. If you don't have the sort of time to spend on daily grooming, or you'd rather enjoy time with your pet being active, a longhaired bred is probably not for you.
One thing to remember is to get to know your pet before you take it home. Consider personality type very carefully; do you want the boldest pup in the litter? Or are you more interested in the sleepier, shy one at the back?
The breeder or staff at the welfare organisation will most definitely be able to tell you about the personalities of the pets in their care, but try to visit at least twice so you can get a true feel for the personality of the pet before you take it home. This also means you run less risk of picking a pup on impulse — and with all those cute little faces, it isn't hard to do! — and that you are more likely to be happy with your new family addition in the long run.
What to consider when choosing your pet
Before getting your new pup, it's important that you ask yourself the following questions.
-Do you have adequate time to help settle the puppy into your new home?
-Can you foresee any major lifestyle changes occurring in the next 10–20 years that could result in you surrendering your pup?
-Have you got adequate space for the type of dog you're buying?
-Do you have time to spend with your pet on a daily basis?
-Have you considered the sort of financial strain having a pet can put upon your lifestyle?
-Are you ready to spend time training and socialising your dog, ensuring it becomes a well-behaved and happy part of your life?
Think you're ready for a pup?
We love puppies. We love the way they smell, the way they lick your face, and their cute little faces. But just in case you're blindsided by the idea of a cute little pooch, here are some of the downsides to puppy parenthood that it's important to remember:
-They may not be toilet trained when you get them. And puppy poop, while smaller than adult faeces, still stinks.
-They're going to go through a chewing phase. Make sure your shoes and electrical equipment are safe!
-They may even go through a digging phase.
-They will change the way you do holidays. Whether you board your pet or take it with you, it can be tricky to have a pup when you head on vacation.

If that isn't enough to deter you, good. Because owning a new pup is one of the best feelings in the world, and watching him grow and develop into a well-loved family member is truly magical.

To view the list of registered breeders in your state, visit your state breed club and sort by breed.

Looking to adopt a new friend? Visit one of the many adoption organisations around the country for more helpful advice in choosing your pet. For more information on the Animal Welfare League of Queensland, visit awlqld.com.au

Here are just a few things that can make life with your dog a bit easier - see them now on our DOGSLife Directory