August 22nd, 2017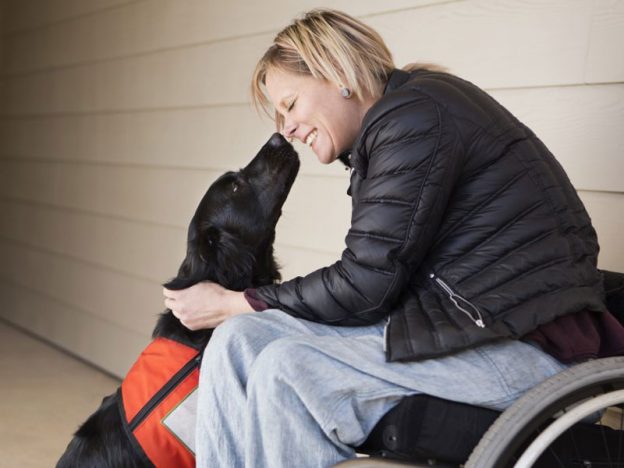 Dogs NSW marks its annual National Dog Day on August 26, marking all the great qualities held by man's best friend – as well as the important work our canines do for the community
Working dogs play a vital role in our community, guiding the blind or disabled, providing valuable support to those suffering from mental illness and assisting police in sniffing out drugs, bombs or people who have gone missing. But the role of the pet dog can be just as important – providing their owners with comfort and also a range of health benefits.
"Individual health benefits of dog ownership are widely known, and now we know that pet owners save the public health care system in Australia $2 billion annually in reducing the number of visits to healthcare providers," says Lynette Brown, President of Dogs NSW.
National Dog Day is not just about honouring the hard work of our pooches. For Dogs NSW, it is also a chance to draw attention to the serious issue of the number of dogs being given over to rescues, pounds and animal shelters every year.
"We need to keep dogs in their homes, where they belong," says Mrs Brown.
"We can help do that by not only choosing a dog that fits into our personal lifestyle and interests, but also choosing a responsible, ANKC-registered breeder who will provide support for the lifetime of the puppy/dog.
"Ethical, Dogs NSW-registered breeders of purebred dogs are invested in the heritage of the breeds and dedicated to producing the next generation of healthy and sound canines.
"To help stamp out irresponsible breeding, prospective dog owners must educate themselves about the breed, any inherited diseases and recommended health testing for that breed. Potential owners should endeavor to work with responsible breeders to ensure they are getting the healthiest and most suitable dog for their lifestyle."
To find out more, visit the official National Dog Day website
Tell us how you plan to show your appreciation this National Dog Day by joining the conversation on our DOGSLife Facebook page.
Make sure your furry friend is always looked after at our
DOGSLife Directory