August 25th, 2017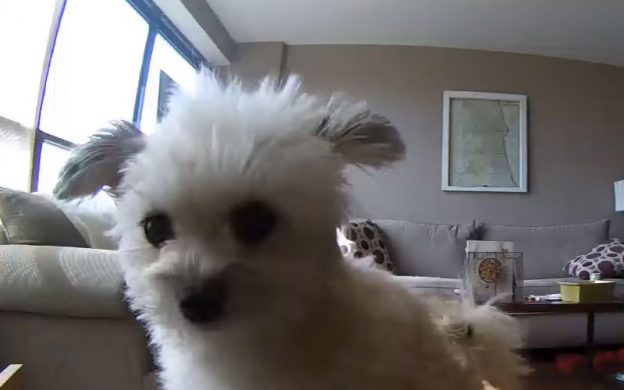 With National Dog Day just around the corner, DOGSLife thought we would share just a few of our favourite videos sent to us by Nest.
Whether protecting your home or keeping an eye on your pups while you're at work, the Nest Cam certainly has a knack for capturing the craziest in our four-legged friends. We've found countless to choose from online, but we think that these 6 dogs caught on tape showcase all the favourite things we know (and love) that our dogs get up to when we're not around!
1. Gorgeous Flo gets her close up on camera
Watch as Flo makes sure the camera gets her good side.
2. Sneaky Jasper steals jerky
The case of the missing jerky was cracked wide open once these owners saw what Jasper had been up to!
3. These two dogs fight for control of the couch
One of the most well-known games for anyone with two dogs and one couch – there can be only one!
4. Jango, the pillow launching champion
No-one can launch pillows like Jango can… as you're about to see here.
5. Sneaky Otis
"Quickly, before she gets home!"
And finally, our absolute favourite…
6. A brave Blue Heeler takes on a mysterious intruder
This bear will certainly think twice before paying a visit to this house again.
Happy National Dog Day everyone!
All videos have been shared from Nest Cam's YouTube channel, recently launched in Australia for $319. To see more great videos, visit Nest's YouTube channel.
Make sure your furry friend is always looked after at our
DOGSLife Directory