May 10th, 2018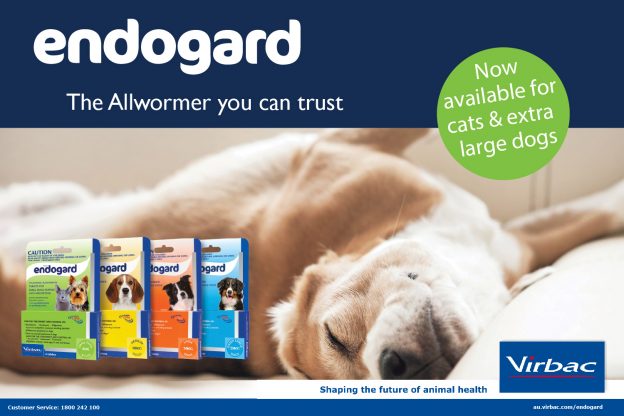 DOGSlife have partnered with Virbac to give away a year's supply of Endogard to one lucky winner
Despite the routine of wormers as a fundamental component of responsible dog ownership, veterinarians are seeing a lack of understanding amongst dogs owners on how to effectively manage and control intestinal worms.  Whilst frequently administering wormers, many owners are failing to recognise the need for a tailored and comprehensive approach to controlling parasites. It is essential owners understand not only the life cycle of parasitic worms, including the role the environment plays, but they then need to tailor their management procedure to the unique needs of their dogs.
So how should breeding and show dogs be managed? Regular worming with an intestinal all wormer – such as Endogard! Endogard contains praziquantel and oxibendazole to target all intestinal worm species – this is essential. Oxibendazole targets the worm's energy management mechanism systems, whilst praziquantel interferes with the tapeworm's skin, destroying their resistance to digestive enzymes. It is these actions that cause the worms to be effectively destroyed and expelled by the animal.
This is why DOGSlife have partnered with Virbac to give away a year's supply of Endogard to one lucky winner. Leave a comment below for your chance to win!
Entries close July 19th, 2018.
For more information on Endogard, please visit the website here.
Please remember to sign in and update the Contact Info for Competition section and read the Condition of Entry before entering.
For more great ideas, visit our
DOGSLife Directory