September 7th, 2018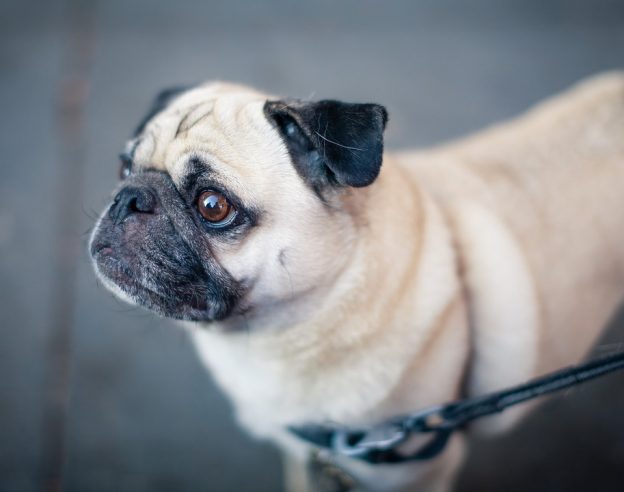 EnsoPet
Do your bit for the environment and invest in an EnsoPet, the compost system that's perfect for your pet's waste. Simply install the EnsoPet into your garden, then collect pet waste using the handy tools provided and drop it into your composter. EnsoPet Starter is then sprinkled on top, causing the micro-organisms inside to rapidly break down the waste, leaving you with a green garden and conscience.
For more information, visit bokashi.com.au
Dog Slobber Hand Sanitiser
Let's be honest, we love our furry friends but, sometimes, they can get a little too drolly for our liking. And when you get a nice bit of canine slobber on your hands, it can leave you feeling quite short of fabulous. That's where the Dog Slobber Hand Sanitiser comes in. Killing 99.9 per cent of germs on contact, this will leave your hands feeling and smelling a whole lot better than your dog's drool.
For more information, visit optocoonline.com
Poodle & Shadow cushion
Let your affection for dogs shine loud and proud with the Poodle & Shadow cushion, available now from Country Culture. Made from 100 per cent natural pearl linen and designed and hand-printed in Mangerton, Australia, this is one gorgeous accessory you'll love to share your sofa with.
For more information, visit countryculture.com.au
Tiggy leather leash
Walk time has never looked as good as it does with the Tiggy leather leash, available now from Nice Digs. Made from a lightweight yet durable hand-painted, vegetable-tanned leather, the Tiggy is bound to turn heads when everyone at the dog park sees your stylish new accessory. Better still, you can also get a matching collar, if you want to truly take your dog's look to that fierce next level.
For more information, visit nicedigs.com.au
Buddy & Belle bow ties
Keep your pet looking sharp with this stylish range of bow ties, new from the Buddy & Belle salon range. Created in this season's hottest colours and available in two sizes, there's bound to be one that takes your pooch from homely to handsome in no time at all. Simply clip around the neck, and voila! Transformation complete.
For more information, visit petstock.com.au
Dig-In Digestive gravy powder
Dig-In Digestive Gravy Powder is an all-natural food-based health supplement, which is simply added to your dog's dinner. Apply it as a powder to wet food or add it to water to make gravy, to enhance the palatability of dry food. It has been scientifically developed to aid with the common symptoms of food allergies, in particular targeting digestive repair, and skin and ear irritations. Best of all, your dog will love the taste of its dinner and "dig in" for more!
For more information, visit dig-in.com.au
Fur Legged Family Snuffler mats
Add some colour to your home and entertain your pooch at the same time with the Fur Legged Family's Snuffler mats. Available in a rainbow of colours, these festive mats provide your dog with a fun outlet and keep him mentally stimulated. Simply sprinkle some treats in the mat and watch Fido sniff them out. Make mealtimes more fun by feeding your dog her biscuits in the mat; not only will it slow down a fast eater but your dog will love detecting all those delicious smells. The Snuffler is handmade to order and made from thick safety rubber mats and quality fleece. Best of all, though, 100 per cent of profits go to animal rescue charities, so not only are you providing your dog with a fun way to snack and play, but you're also helping all those beautiful animals in need of a forever home. That's what we call a win-win.
For more information, visit furleggedfamily.com.au
Electrolux Ergorapido Series 5 Pet Power vacuum
Let's face it, cleaning isn't exactly fun and when you're a proud pet owner, you have the added hassle of fur sticking to everything, which can be difficult to clean without the right tools. Designed for pet hair removal and with high suction power, the Electrolux Ergorapido Series 5 Pet Power vacuum allows you to easily remove hair and dirt on upholstered surfaces with the motorised Fabric Pro Power brush nozzle, keeping your home spotless. Meanwhile, innovative Brushroll Clean technology effortlessly reduces the build-up of hair, so you won't have to reach for the scissors to untangle stubborn hair knots in the vacuum's head again.
For more information, visit electrolux.com.au
Make sure your furry friend is always looked after at our
DOGSLife Directory