October 5th, 2018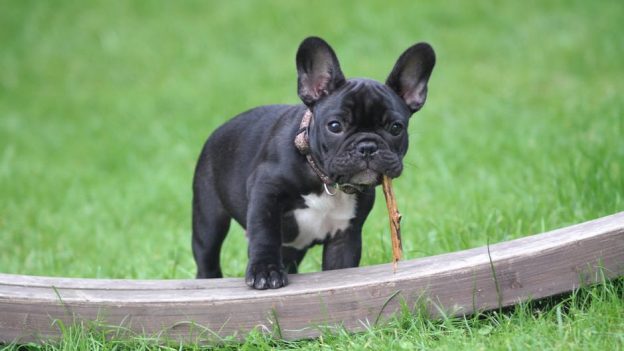 Too busy to train your dog? Why not try canine boarding school. Kristie Bradfield finds out more about this new trend.
The world has changed a lot in the past decade. Society moves so quickly these days that we barely have time to catch our breath, let alone keep up. To make the most of what little free time they have, people are starting to outsource parts of their lives. For some, it may be work related. For others, it's the cooking or the cleaning. And now time-poor dog parents can outsource the training of their dog.
Board and train (also known as "sit and stay" or "doggy boot camp") is a service where a trainer keeps the dog for an extended period to eliminate problem behaviours and/or teach it new ones. Depending on the dog, the boarding programs can last anywhere from 10 days to six months. And once the owners drop off their dogs, they can't see them again until the end of the program.
For trainer Brydie Charlesworth, offering the service was a logical progression for her business. "I was always being asked if I could take the person's dog, train it, and then return it to them," she says. The boarding program has been a great success and is usually booked out six months in advance.
"Board and Train is one of my most popular programs," Brydie says. Owners choose to board and train their dogs for a variety of reasons. Some are time poor, while others lack the knowledge or confidence to undertake a training program. Some even use it as an opportunity for their dog to learn new skills while they're on holiday.
While each dog may have different training needs, most owners are hoping for the same outcome — a healthy, confident and well-rounded dog.
Getting started
Before training begins, Brydie performs a one-on-one evaluation to determine the current stage of the dog's behaviour.
"Owners will give me a quick rundown so I know why the dog's coming, its age and breed, and the usual living conditions," she says. "If there are any aggression issues, I usually ask the owner to get a health clearance from a vet first. Other than that, I train the dog I'm presented with when it arrives."
Knowing where the dog is at helps Brydie not only develop a plan, but also manage the owner's expectations. Some of the more common behaviours Brydie is asked to eliminate include:
Aggression towards dogs
Aggression towards humans
Basic obedience
Excessive barking
Jumping on people
Shyness
Food/toy aggression
Recall
Nuisance digging
"Hyperactivity, destruction and dog aggression are the two main issues I see coming through the program," Brydie says. "Clients feel they'll struggle to fix the issue themselves, which is why they'd prefer to have it dealt with out of the home and then have the dog returned much calmer and happier."
Brydie is very cautious about the cases she takes on, and will only move ahead with training if the owners will commit to changing everything she requests.
A day in the life of a boarding school dog
While the exact form of treatment is different for every dog, the overall experience is the same. Here's a typical day in the life of one of Brydie's boarders.
7am: Wake-up time for students. "Every dog that comes through my program is crate trained to teach them to calm down and give them their own space," she says. "It's also a great management tool for when they're back at home."
7.15am: Brydie gets the dogs up and out for a run, then feeds them. "One important thing I address is the dog's diet. They're fed only healthy, nutritious food while they're with me," she says. "And I encourage the owners to follow dietary recommendations once they're back in their own home."
9am: "I'll take the dogs to my day care program, where my staff and I train them throughout the day teaching basic exercises and general manners," Brydie says. "I'm very lucky to have the day care program to help train and rehabilitate these dogs. It gives the boarding dogs far more exposure than I could do on my own."
4pm: The dogs return to their home-away-from-home and get some free time to play in the yard with Brydie's other dogs.
6pm: As night falls, the dogs start to wind down. "At night I bring them inside, feed them, and place train them while we sit around as a family."
8pm: The dogs take a final trip outside before settling into their crates for a well-deserved sleep.
What happens when they go home?
While a dog may be a gold-star student during the training process, how do we know they won't revert to old behaviours once they're back home?
"The dogs are always given back with a hand-over lesson and ongoing support," Brydie explains. "If the owner doesn't continue with the training, enrichment and exercise program I've put into place and change their environment, the dog will revert to its original behaviour." It's important for owners to realise that board and train isn't a quick-fix solution on its own. The family has to make changes, too.
While the board-and-train training method isn't for everyone, it provides an option for owners who may have reached the end of their tether. "I had a two-year-old Labrador that was destroying everything in the owner's yard," Brydie says. "He was hyperactive and had no training or manners. The owners were at their wit's end and were looking at board and train as a last option before having the dog rehomed. I had this dog for two weeks, and when it returned home it had all of its basic obedience skills, a perfect off-lead, recall and wasn't destroying anything."
Brydie admits that easing the dog back into life at home presented a few ups and downs. But the family was committed to persisting with their instructions and now have a happy, well-adjusted dog in their family.
Question the trainer
Animal behaviourist Dr Kate Mornement says it's important to be thorough when choosing a boarding training program.
"Not all dog trainers use the latest and most humane science-based training techniques," she says. "If you're entrusting other people to train your dog, it's important to ensure they have your dog's best interests and welfare in mind."
Important questions
Animal behaviour expert Dr Kersti Seksel says owners should ask these six questions before committing to board and train as a training option.
What training techniques will be used?
What are the qualifications of the trainers?
Can I examine the facilities?
What is done to help reduce stress on the dog?
What follow-up guidance is given when the dog returns home?
Do you provide regular updates, videos and emails about how my dog is progressing?
Getting the answers to these questions will help you to make a more informed decision.
Make sure your furry friend is always looked after at our
DOGSLife Directory